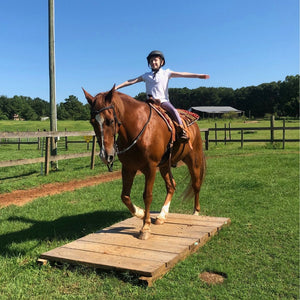 Private Riding Lessons - 1 Hour
Learn to horse back ride today! The first lessons focus on balance and communication between the rider and the horse. This foundational training will carry the rider onto any style of riding they choose to pursue.
We offer both English and Western riding, Pleasure, Saddleseat, Dressage, Obstacle, Jumping, Trailing Riding, and other specialize riding styles.
Ages 5+
Seasoned Lesson Horses Available
Highly-Qualified Instructors